Tutorials
Show me all of them
Statamic
Tutorials
During this course, I will share all my Statamic knowledge, starting with the basics and ending with a deep dive into the Holy Statamic Core.
You will find more than 3 hours of free Statamic content to step up your Statamic knowledge.
Ready to dive in?
Start learning today.
Statamic Tutorials
I will share everything I know about Statamic with you.
There are much more things you can do with Statamic and Laravel than any documentation could ever contain.
Those are the courses already available to you and which are free to watch. There are listed some courses I might do in the future as well.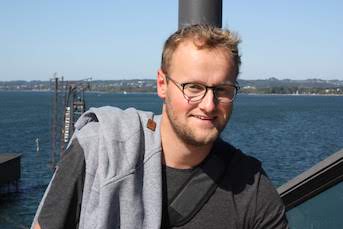 For years, I searched for a flexible, extendable and developer friendly Laravel-based CMS. Spoiler alert: I found Statamic and have enjoyed working with it ever since.
I have built many custom applications with Statamic and trained a team in doing the same. Additionally, I created popular Statamic addons. Recently I joined Der Spiegel to help them improve their massive Statamic site.
In case that isn't enought: I took a key part in holding the worldwide first Statamic conference Statameet online in 2021.
Frequently Asked Questions
Are all courses free?

The basic courses will always stay free.

If I sign up, will I be bombarded with emails?

I don't like newsletters, nor lots of emails, so any email I send will be short.